Big News – FREE Benefits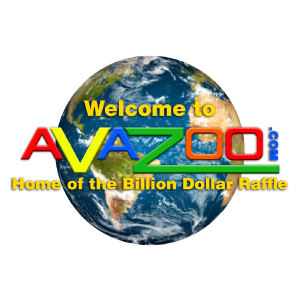 This is the latest EXCITING update from AVAZOO!
Good Day All, join us and receive 250 free entries just for attending.  PLUS You are going to be absolutely shocked on what I am going to share with you on this Open Format Q & A webinar on January 22, 2022 at 12:00 PM New York Time (USA/EST).
However, by now you should already be excited about joining us FREE at our 5 Day Gala Event, where you will be rubbing elbows with Celebrities from all around the world, don't forget there is NO Expense to you, and your partner. That's right, no-fly cost, no food cost, no hotel cost, just your personal incidentals.
So You don't want to miss this Saturdays Webinar, as the last part of our surprise is BIGGER than what we have already shared with you. Plus you are going to receive an additional 250 FREE Entries just for attending.
Why should you join us? Because you have nothing to lose, but everything to gain, unless you are happy with what you are doing, then don't waste your time.
 It's completely in your hands. and Remember, you have to be in it, to win it!
So join us live on the social links below on Saturday January 22, 2022 on our Open Format Q & A webinar streaming Live at 12:00 PM New York Time (USA/EST).
That's today or tomorrow depending where you live.
Which means, if you attended our Wednesday Webinar, you will receive 250 free entries, plus join us on this Saturday the 22nd 2022 at 12 noon you receive an additional 250 free entries for a TOTAL of 500 FREE Entries. WOW! Not bad for just a few minutes of your time!
Here are the links to join us….PLEASE DONT BE LATE  Live at 12:00 PM New York Time (USA/EST).
Facebook: https://www.facebook.com/1412553445689413/posts/3122444674700273/
YouTube: https://youtu.be/rIz-WjUiSm0
Twitch: https://www.twitch.tv/avazoobilliondollarraffle
Twitter: https://twitter.com/avazoo
Hope to see you all on the webinar
Thank you,
Avazoo Management Team
PS. Make sure you invite your friends, even if they're not a VIP or Player yet, as this is a life-changing opportunity for everyone.
---
---